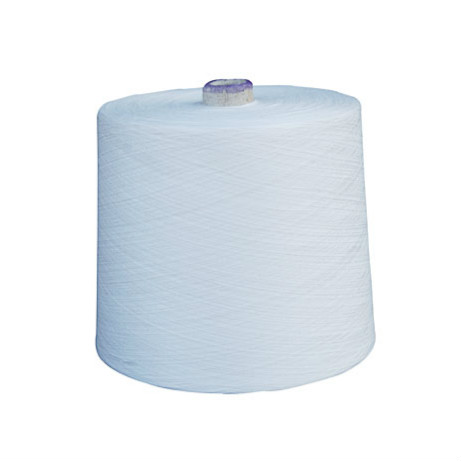 Super Spun Polyester Bag Closing yarn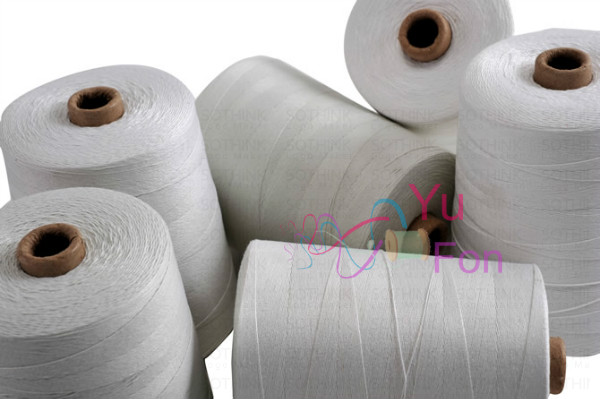 1.Description of sewing thread:

Basics of thread construction
All conventional sewing threads begin their production cycle as simple yarns. These basic yarns are produced by twisting together relatively short fibres or fine continuous filaments.
Some terms used in the context of thread construction are:

Twist – The 'twist' of a thread refers to the number of turns per unit length required to hold the fibres / plies together to give the yarn / thread substance the required strength and flexibility. A thread with an excessive twist is also likely to give trouble while sewing due to 'twist liveliness', which can cause snarling, loops, knots and possible spillage that prohibit stitch formation.
Twist direction – Direction of twist is identified as 'S' for left twist and 'Z' for right twist. Most single needle lock stitch and other machines are designed for 'Z' twist threads. 'S' twist thread untwists during stitch formation.

Direction of twist does not affect the strength of the thread, but it can seriously impair its performance when it is used on a machine for which it is not suited.
Ply and cord – Yarns with many components are twisted together to form ply thread. Most commonly used are 2, 3 or 4 ply threads. Threads are twisted together to give corded thread. Most commonly used are 4, 6 or 9 cord threads.

Size – The overall thickness of the final thread is referred to as 'Grist', 'Ticket Number', 'Tex' or 'Count'. Thread should be as fine as possible depending on the required strength of seam. Generally, thicker threads have greater strength, given the same fibre content and yarn structure. Finer threads tend to blend into the fabric surface and are less subject to abrasion than seams with heavier threads. Finer threads perform better with finer needles and produce less fabric distortion than heavier needles.
2.Bag closing thread Description:
>> We are a professional manufacturer and supplier of Bag closing thread in Dongguan China.

Spun thread is made using natural or synthetic fibres. Spun polyester is one of the most widely used threads. It is stronger than cotton threads of a comparable size, and is available in a wide variety of sizes and colours .

100% spun polyester thread is a lubricated high tenacity 100% staple spun polyester thread. It has high strength, high temperature resistance, no distortion and never fade. Many customers use it in top grade apparel and leather shoes.

3. Product attribute & Spec.
2.1 Material :100% Polyester
2.2 Three type of bag closing thread for your refer:
2.2.1. Type one :size of 12S/4 10S/4:

2.2.2. Type one :size of 20S/6:

2.2.3.Mix color : (Two plys are the same color remain is different color)

6. Application :


Bag closing,etc.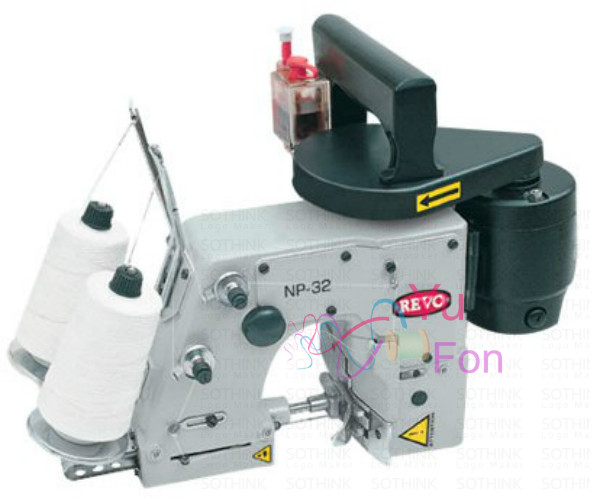 7.Bag colosing thread packing show:
1.Small packing :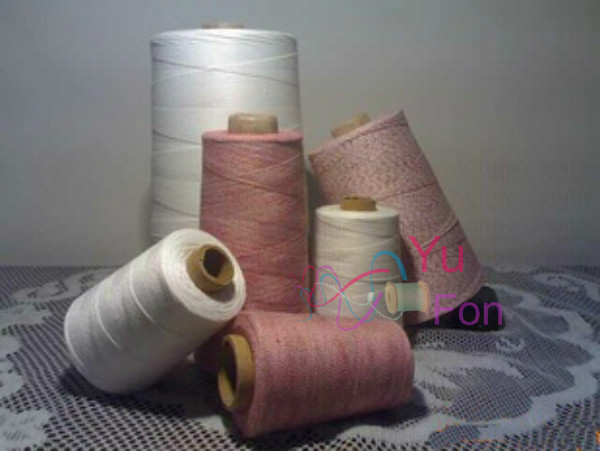 PS: Didfferent packing different carton boxes size:
1) Yarn Count: 12/3, 12/4, 12/5, 20/6, 20/9,
2) Net Weight: 100g, 200g, 250g, 500g, 1kg, 1.25kg, 1.667kg, 2kg/cone etc;
3) Length: 2000m, 3000m, 5000m, 3000Y, 5000Y, etc.
1. Carton size for 100g:45.5*29.5*24.5CM=0.004M3 (80 cones /carton)
2. Carton size for 190g:36*36*23CM=0.032M3 (50 cones /carton)
3.Carton size for 1250g:61.5*31.5*37CM=0.072M3 (16cones/carton)
4.Carton size for 1000g:56*42*36.2CM=0.09M3 (24cones/carton)
In 20 FCL could load :7.5Ton
9.About the color :
9.1We have more then 400 hundres color for your refer
9.2We can dyed any color as your requirement


11.Good service: